Omnicom Precision Marketing Group
Our skills and expertise include data-driven product and service design, technology strategy and implementation, CRM/ loyalty strategy and activation, econometric and attribution modelling, technical and business consulting and digital experience design and development. We can deliver meaningful customer experiences not just at scale, but precisely targeted. That's why we're called the Omnicom Precision Marketing Group or OPMG.
Agencies
Proprietary Resources
Our superpowers:
We Create Experiences that Connect
We Make the Complex Simple
We Transform Brand Ecosystems
Our superpowers:
1st Party Data Strategy
Journey Optimization
Marketing Performance
Call us when:
You need strategy expertise from vision through execution.
Your clients want to harness the unusual power of data and machine learning.
You need a focused and tailored team to drive technology results.
Call us when:
You need to create momentous brand experiences.
You want people to think you're mind readers, but in a good way.
You want to make the most of all your media. Yes, all of it.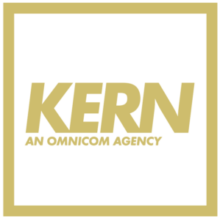 Our superpowers:
KERN Delivers
The Brainy Bunch
Diversity Drives Results
Our superpowers:
Cultural Prediction
Commerce Orchestration
Dynamic Design
Our superpower:
Operationalizing AI Algorithms, enabling personalized Real-Time UX across channels
Our superpowers:
Incorporate Culture into Your Strategy
Future-Proof Your Business
Ignite Transformation Across Your Organization
Call us when:
You need a digital agency that creates personalized customer experiences
You need marketing solutions with powerful creative derived from data intelligence.
You need experts at unleashing the power of your first-party data
Call us when:
You need a brand ready for the digital future
You want disruptive solutions, brilliantly crafted and passionately executed
You want to reach a wider audience with maximum relevance at maximum efficiency
Call us when:
You're looking for help navigating change.
You need help understanding the impact of web3 on your business from Blockchain to NFT
You're looking to stand out in a crowded digital world
Contact OPMG
Addison Deitz
EVP, Director of Global Operations and Client Support